Peter Crook leads our Ministry Team

Peter came from Adelaide, Australia. Growing up in the faith he started following Jesus in 1997 and has been trying to live faithfully towards him ever since. Peter has a Bachelor of Ministry and a Masters in Practical Theology.
Peter has been married to Nicola for 14 years and they have two children; Matilda is 4 and Iona is 20 months old. They moved to England in 2009 where they have been working in various different expressions of church. Peter is a former youth pastor and a Christian charity worker.
The Crook family moved to Liberty Church Rotherham in 2017 were they have been involved in various different ministry roles.
Peter says: "I am passionate about people reaching their full potential in Christ through the ministry of Christ and spending time in his presence: 'Better is one day in your presence than a thousand elsewhere'.  I am passionate about seeing people stirred up in their faith to follow Christ in their everyday life, experiencing the power, freedom and presence of God in a real and tangible way. Here they can come to realise that they are free from the condemnation of the life that we lead and are a new creation in Christ, able to live in the fruits of the Spirit not in the fruits of this world."
Tom Hodge is our Assistant Pastor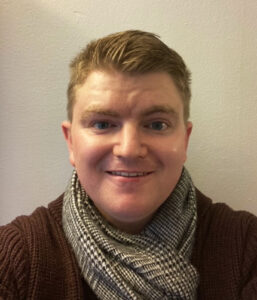 ​At the age of two, I was adopted along with my three siblings by a Christian single women, whom God had been ministering to at the young age of sixteen. That she was to adopt four children. The oldest two being the girls and the youngest two being the boys.
From the moment of adoption I've see God working even in the midst of such devastation that we endured prior the point of adoption.
I was twelve years old when I made a conscious decision to follow Jesus. Through the years of education being knocked down, bullied and beat up was an everyday occurrence. In the midst of the trials faced, Jesus began to reveal Himself in a real tangible way through His Word and through Holy Spirit.
At the age of 17 I was baptised, and not long afterwards, I was baptised in Holy Spirit and speaking in Tongues. God began to speak to me about the future, which as the years went by the door opened to attend Mattersey Bible College to study for a degree in Theology and Biblical Studies, graduating in 2019.
I'm passionate for Jesus, have a love for people which stems from my love for Jesus. I have a mandate to see lives saved, healed, set-free, forgiven, and made whole.
A real burning desire to be saturated within the Presence of Holy Spirit. For that is where life should be lived from; The secret place.