Mission in Sierra Leone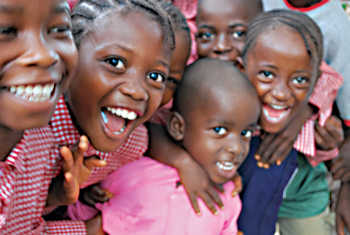 Due to the Ebola crisis we had to postpone our mission trips to Sierra Leone. However, as God's Church we have been standing firm in prayer and petition with our brothers and sisters both here in the UK and across the seas to West Africa. Since the Ebola crisis one of our mission co-ordinators has been to visit in 2016 and we are currently planning our next mission trip.

These times of tragedy have given us much need to glorify God as we are experiencing revival in the churches with whom we have partnered out in Freetown and Kenema, Sierra Leone. Indeed the Lord has kept His promise and has put protection over the schools (over 300 children), churches and Disabled House of Jesus Project. One of our Pastor's did catch the virus, but the power of Jesus healed him… Praise God. Please keep praying to the Almighty and join us, in lifting up our brothers and sisters in Sierra Leone and their neighbours.
A massive thank you to everyone for your support, prayer and encouragement. In 2013, it was an amazing mission trip which we will never forget and hopefully we will be able to continue as there is much need out in West Africa. The Sierra Leoneans have been through so much and yet they have the biggest hearts. May God bless them with a fair and stable future. The world could learn a great deal from these humble people. If you would like more information about the next mission trip to Sierra Leone please contact the church office via our contact form. Here are a couple of videos from the last trip.
To find out more about this project please visit: www.abovetestpilot.co.uk/hims/  Take a look at the videos which the first team took back in May 2013.
Mintlaw Community Church – The 1st Six Months!
Mission is a major part of what makes us tick at RPC. It is at the core of the Father's heart, so it should be important to us too!
In recent years we have endeavoured to respond to the mission call both nationally and internationally. As well as going on mission ourselves, we have those that we identify with that are in the mission field full time.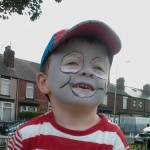 On a local level, we have been doing a mission week directed at families in the summer for over 6 years now. It is a great success every year, bridging the gap between the unchurched and the familly of God.

At the beginning of 2012 RPC sent out Stuart & Elisha Watt to plant a church in rural north-east Scotland. This was a huge step of faith not just for our former assistant Pastor, but for the fellowship as well. But together we are believing for great things as they go to work new ground for the kingdom. Faith after all is the commodity that God deals with! You can follow their progress here.
For information on opportunities that are coming up in the area of missions, please speak to Pastor George or fill in the online form (as below) to which he will reply as soon as possible.
[si-contact-form form='1′]