The Underground Mission, Liberty Church, Rotherham.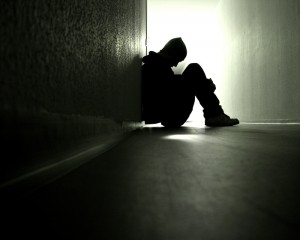 On Tuesday at Rotherham Pentecostal Church we run what we call "The Underground". This is a mission that serves the homeless, lost, lonely and addiction dependant people of Rotherham.
The other Tuesday we had a truly blessed time as the Holy Spirit moved so deeply. The call of prayer was put out with an atmosphere of respect and attention towards the singers and speakers. Our first singer, was a beautiful girl, who is so on fire for Jesus. The second singer, was a young man, who again is so on fire with his desires to see the lost people saved. In the last hymn we had several others join the singers. It was so wonderful, our visitors who came for help and to be fed, were so wonderful in the respect and attention they showed and gave during the whole proceedings.
On being welcomed in from the very first moment they created an atmosphere of reverence. We were and are so proud of them for doing this. The afternoon started with sharing a cup of tea or coffee and chatting, then a member of our church gave her testimony. After we had finished many came over to her and said how much they had been moved by what she had said, we then went into a worship theme and most if not all joined in with the songs we sang.
We then shared a little of Gods word and a call went out to them that if they felt moved by the Holy Spirit to come forward to be prayed with. Though none came through, many said they were touched deeply and would come along on Sunday to find out more. We then opened up the kitchen and shared a meal of sausage, mash, roast potatoes, mixed vegetables and gravy. All were filled and came back for more but unfortunately we had so many visitors there was not a lot for seconds, but most managed to get some, followed by desert of cake and yoghurts. I thank the Lord for His blessing and peace He brought into everything on the day. All the helpers were also so extremely helpful in everything they gave in service so a huge thank you to all, both the visitors and helpers.
By a member of RPC Underground Mission.